Its upgrade time!
Lighting in the rear of the Landy is pretty bad, we have the one passenger compartment light to illuminate the interior.

Parts list:
Biard LED Strip Lighting Square Finned Aluminum Profile with Cover & End Caps
5630 White Waterproof Tape 300Leds 12V SMD LED
Screws
Sealant
Wire
Connectors
Wooden block
The lighting will be placed in the rear load bay (cabin lighting to come) as this is an 1985 Land Rover 90 the roof reinforcing ribs are on the outside (later Defenders have the ribs on the inside) so it makes it slightly easier to place.
The light bars are attached with the clips they came with, 2 be honest I just screwed directly into the reinforcing channels on the roof, with a load of sealant though the drilled and screwed hole it will be alright….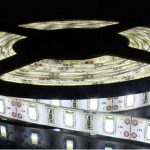 For the light bars I simply purchased some LED U channel and some LED lights on a reel, more then half the price of buying a complete ready made units that have the same lumens output.
The power for the passenger bar is taken from the drivers side bar via soldered connections.
To wire the light bars up I ran a new wire from a spare switch on the center dash panel along to the drivers door and up the A pillar to the roof.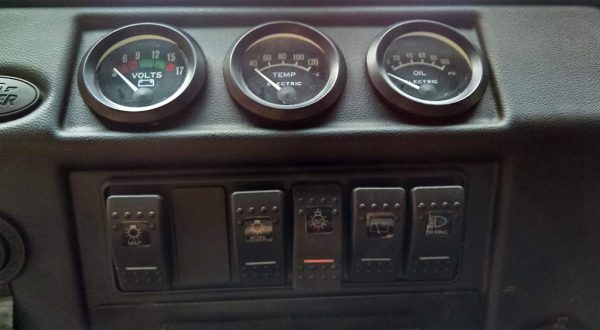 The switch illumination and live switched power is provided by the center console dash illumination feed (previously installed) , the wire for this feed is more then capable of covering the power and fused correctly (this loom is an addition to the land rover wiring running from a 2nd fuse box)
The earth wire (negative) for the LED light strips has been taken from the existing interior light holder located on the roof.